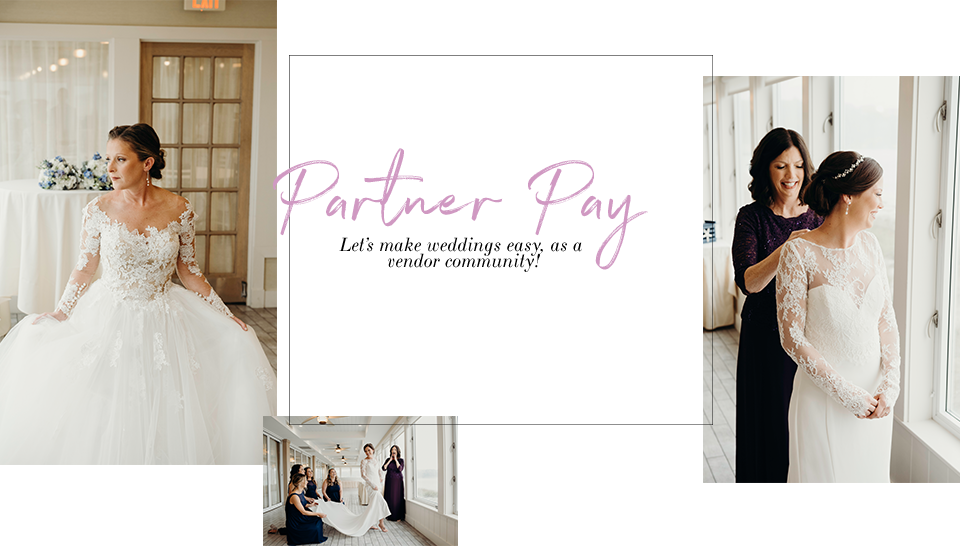 Partner pay — Finally making wedding invoices easier for couples and vendors.
Manage all your invoices in one simple place, make payments online at anytime, and receive monthly updates on your balances.
FAQs;
How do I get my money?
Simple! You sign up are a "seller" within the app and the second someone pays we send it to your bank account, Stripe.com (our credit card processor) just takes a small 1.1% processing fee (the lowest in the industry)
Who can I bill?
Any C&C Design Studio Clients, we're soon rolling out a stand alone option so you can bill anyone, however, that's currently coming soon.
What do I get?
Easy, free invoicing software, advanced notifications, and the ability to provide your clients an amazing experience. Oh, and you'll be listed as a premier partner.