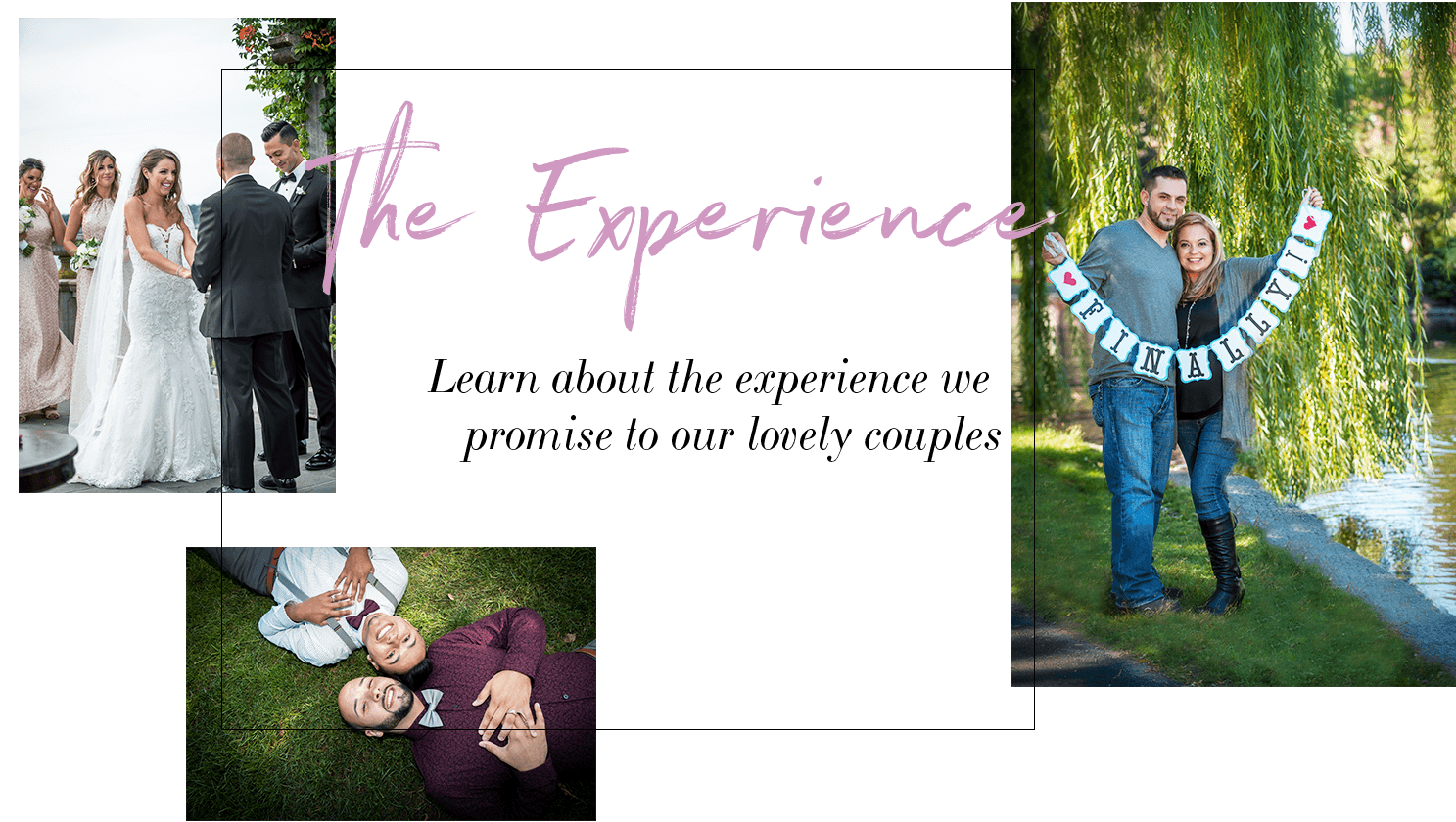 C&C Design Studio is dedicated to providing one of the best client experience out their, from email to hugging goodbye.
With every studio being named "the top studio" or "the best of the best" we decided to part ways with the bandwagon and go our own route, the route of love - love for our clients.
We strive to create a magical experience throughout this emotional day of love.
5-Star Studio on Wedding Wire

Couples Choice Since 2013

One of Boston's Top 5 Studios
Our Process
1. We don't have a sales team
2. We help you figure everything out
3. Our team is here for you every step of the way
4. We've built a platform to help you manage your entire day
Not many think of the photographer as someone who is there to help with everything. However, we have been to and helped plan thousands of weddings, so we commit ourselves to helping every bride! In fact, our owner (Robin) is releasing her book on wedding planning the big day next year!
We want our brides to wake up the next morning and see their images, so the night of we put together and publish a blog with up to fifty of our favorite images!
C&C has been recognized for outstanding service by review sites like Wedding Wire, The Knot, Facebook, and Google Reviews. However, the review we care most about is our brides & grooms, who have graciously always given us hugs and thanks for the work we do.
Our studio has remained open because of the hugs and phone calls we get just two-weeks after the big day when they receive their images, not only because of the five-star reviews we so often receive.
Our Commitment;
C&C Design Studio is committed to making the experience perfect, from the first call to the last goodbye, we want you to feel loved and cared for.

Hence why, our team goes as far to help couples with their timelines, help them find the perfect fellow vendors, and help them navigate the crazy obstacles of wedding planning.

We love our clients. Our commitment, is never to stop showing the love and delivering the amazing photos.

With Love,
Chris Cardone, Lead Consultant